Items of Interest
The AAAP Business Office will be closed November 26-27th in observance of Thanksgiving. Happy Thanksgiving to you.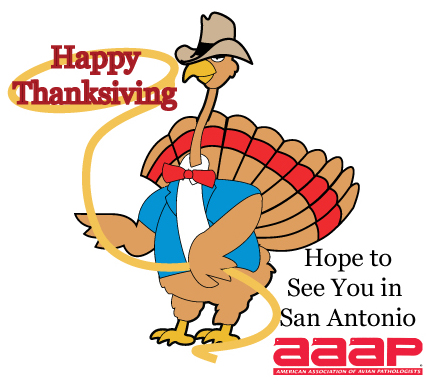 ---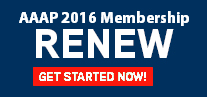 ---
AAAP Business Office
is open Monday-Friday
8:00-5:00 EST
904-425-5735
aaap@aaap.info
---
Read your issue of Avian Diseases on your favorite Reader (iPad, Kindle and more). Look online for ePub or Mobi files under "Supplemental Material" to download onto your device. Available for AAAP Members and Avian Diseases subscribers.
---
Gift A Chicken Project, coordinated by Arizona State University, provides rural Ugandan families with flocks of special, hybrid chickens that will guarantee the families better nutrition and a sustainable source of income.
Congratulations to Dr. Jagdev Sharma, & Dr. Sylvia Lemus Sharma.
---
Avian Pathology Continuing Education Materials Available On-Line
A collection of over 600 virtual slides of avian histopathology cases with a reduced rate for AAAP Members
Provided by
Dr. Oscar Fletcher
Available through the Continuing Education office in the College of Veterinary Medicine at NC State
---
Prepared by AAAP Tumor Virus Committee 2012
Posted 1/22/2013
---
Commentary from CAST available: The Direct Relationship between Animal Health and Food Safety Outcomes
---
Interview with
Dr. Julius Fabricant
One of AAAP's founding members
---
AVMA
---
---
Frequently Asked Questions about Antimicrobial Use and Antimcrobial Resistance
---
---

---