2021 AAAP Raffle is Now Open!
We are happy to announce the continuation of the AAAP annual meeting raffle. We would like to thank IDEXX and Biocheck for donating our 2021 raffle prizes.
Apple AirPod Pro: Sponsored by IDEXX
The latest and greatest AirPod's from Apple with noise cancellation! This is the white model and comes with a wireless charging case. https://www.apple.com/airpods-pro/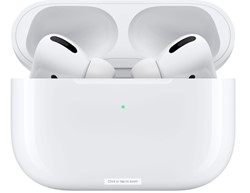 Maine Shore Clambake Gram for Two: Sponsored by Biocheck
Enjoy this ocean-fresh, authentic New England Clambake with all the fixings, delivered to your door! 
Package includes:
Two Live Hard-Shell Maine Lobsters

Two lbs. Fresh Littleneck Clams

One 18 oz. New England Clam Chowder

Two Servings of New Potatoes and Sweet Corn in the Husk

Fresh Whole Lemon and Unsalted Butter

Two Shell Crackers and Seafood Forks

Two Lobster bibs and Moist Towelettes

Informational Packet (includes: Preparation Instruction & Recipe Booklet)
AAAP Raffle Frequently Asked Questions
How much are raffle tickets?: Tickets are $10.00 each or five tickets for $40.00.

How do I buy tickets?: Tickets will be available for purchase online via the AAAP website using the link below. You do not have to be registered for the annual meeting to purchase raffle tickets.

All proceeds from the 2021 raffle will go towards funding the AAAP Excellence in Mentorship Award.
Share this post: